Illuminating Experiences, Read Reviews for Your Trusted Electrician Contractor
Explore the true-life experiences of our satisfied clients who've illuminated their spaces with R&S Electrical Contracting LLC services. They reflect our devotion to excellent electrical solutions that surpass expectations. Each review signifies our proficiency, devotion to service, and the value we deliver. Let these narratives guide your electrical journey with us.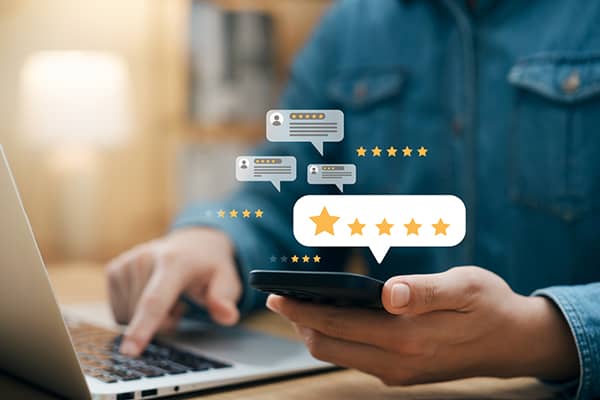 Average Review Rating
Average Rating: 5
Total Reviews: 14
List Of Reviews
By:
Andrew D
on
R&S Electrical Contracting LLC
Polite and professional. Great priced. All work done correctly.
By:
Zeniada A
on
R&S Electrical Contracting LLC
They do quality work , they are very professional and the communication is great as well. They're always on time, I definitely will continue doing business with them.
By:
Richmond J
on
R&S Electrical Contracting LLC
Called Andy and Brandon around 3pm. They showed up at 4pm to diagnose electrical issues we were having. They put on shoe protectors before entering the house. Very professional, great price, and they fixed everything and left by 5pm. Great Company!
By:
Nicholi M
on
R&S Electrical Contracting LLC
Excellent experience full stop. They are prompt, professional, and have the knack for foreseeing problems. They may seem a little more expensive than others but you get what you pay for and the others are low balling you anyways. Needed to electrify an old Amish house and put in a 200amp service. They came, and finished before I even got quotes from the other companies. They cleaned up before they left and I would recommend them to anyone needing an electrician.
By:
Megann G
on
R&S Electrical Contracting LLC
I highly recommend them! Came out fast to look at my situation, gave me an estimate that they stood by, and were courteous and communicated the whole way through the project. I am keeping their contact info because I will definitely hire them again if I ever need electrical work!
To start your own story with a trusted electrician contractor in Derby, NY, and surroundings, dial (716) 949-1558 today or join our community on Facebook to stay updated.