Illuminating Experiences, Read Reviews for Your Trusted Electrician Contractor
Explore the true-life experiences of our satisfied clients who've illuminated their spaces with R&S Electrical Contracting LLC services. They reflect our devotion to excellent electrical solutions that surpass expectations. Each review signifies our proficiency, devotion to service, and the value we deliver. Let these narratives guide your electrical journey with us.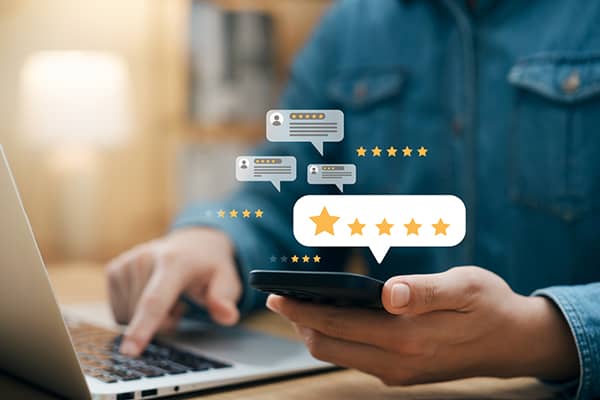 Average Review Rating
Average Rating: 5
Total Reviews: 14
List Of Reviews
By:
Kelly H
on
R&S Electrical Contracting LLC
Highly recommend! Highly professional, prompt and courteous. Made sure we understood the details of our project before commitment. They were so patient with us when we asked questions or wanted to make any changes. We spent a lot of time together, but we can sleep soundly knowing it was done right.
By:
Pat S
on
R&S Electrical Contracting LLC
Extremely PROFESSIONAL!! Made sure my new light fixture was exactly where and how I wanted it. Great communication. AND they clean up afterwards. Brandon and Andy get the job done. Highly recommend
By:
Anita S
on
R&S Electrical Contracting LLC
Couldn't be happier with their work. I had a pretty significant job. The team showed up promptly. They were all very knowledgeable and efficient, working together seamlessly. They also had connections with the power company which came in very useful! Fantastic job and just delightful guys all around. And price was very fair!
By:
Kristen S
on
R&S Electrical Contracting LLC
Top notch team of guys that really came through and saved the day for my family and I. Swiftly and efficiently fixed the electrical nightmare left in my home after we had to fire a shoddy contractor. They listened to my concerns and took the time to finish the job correctly so that my family was safe. I would highly recommend them to anyone that is having any sort of electrical issue.
By:
Shawn H
on
R&S Electrical Contracting LLC
Highly recommend! They did superior work to complete our electrical panel upgrade. Very knowledgeable on codes. These contractors show up on time and provide great communication. They are polite and considerate and deliver genuine good work at a fair market price. Overall, great experience and we would be happy to use them again. Thank you R&S!
To start your own story with a trusted electrician contractor in Derby, NY, and surroundings, dial (716) 949-1558 today or join our community on Facebook to stay updated.