Getting to Know
R&S Electrical Contracting LLC

, an Electrician Contractor Team You Can Trust

Boasting over 30 years of experience in the industry, R&S Electrical Contracting LLC is a renowned electrician contractor based in Derby, NY. We are a proud family-owned and operated business extending our services to Derby, Angola, Orchard Park, and Hamburg in NY, and Eden, TX.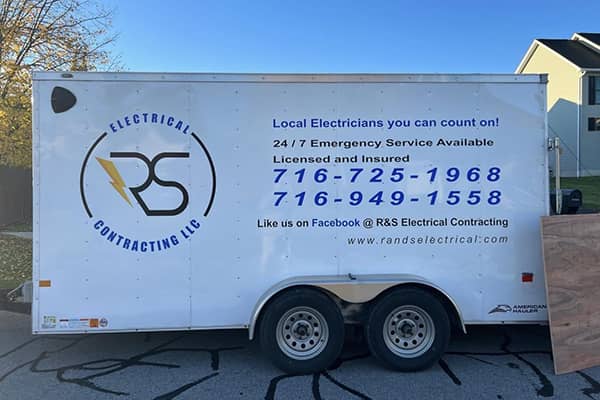 Unmatchable Blend of Experience and Professionalism
We strive to deliver exceptional services combined with the highest level of professionalism. Our team is armed with over 30 years of industry wisdom, and we are fully insured and licensed. Every task we undertake is marked by quality craftsmanship and commitment.
Our key services include:
Whole Home Standby Generators
Electrical Service Upgrades
Whole Home Rewires
Lighting Retrofit
Electrifying Personalized Solutions at Your Disposal
Your home is not just a structure but a space that cocoons your life and dreams. We acknowledge this by providing personalized electrical solutions that cater to your specific needs. We swear by transparent service and honest pricing, leaving no room for surprises.
Exceptional Results from an Electrician Contractor—Our Promise, Your Delight
We value honesty, high-quality work, and, above all, the trust you place in us. Our team is dedicated to delivering exceptional results that exceed customer expectations and reinforce your faith in us. We believe in nurturing customer relationships, so we also offer discounts to seniors and military members as a part of our commitment.
Reach Out to Us and Illuminate Your Home to Perfection
With R&S Electrical Contracting LLC, you do not just hire an electrician contractor but a trusted partner who endeavors to bring you the best possible results. We assure you that we will be there for you whenever you need us. Want to light up your world with us? Contact us now at (716) 949-1558 or via our Facebook page, where we post promotions, news, and insights from our team. We can hardly wait to serve you!