Ignite Your Savings with Our Lighting Retrofit Services
R&S Electrical Contracting LLC has been at the forefront of providing cutting-edge electrical solutions for homes in the Derby, NY, area and beyond. Providing lighting retrofit services is one of our specialties, contributing towards a greener, brighter future for our clients.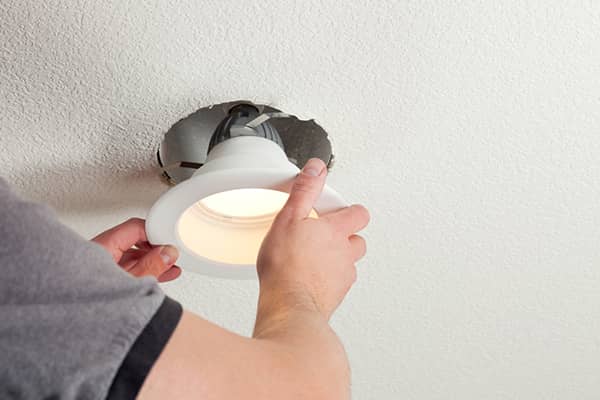 Illuminate Your Home in an Energy-Efficient Way
Living a sustainable lifestyle is now more crucial than ever, and R&S Electrical Contracting LLC is committed to aiding residents of Derby and surrounding areas in achieving this goal. Our professional lighting retrofit services provide meticulous LED lighting installation services, paving the way to an energy-efficient life. We install LED light fixtures and perform comprehensive LED upgrades on your existing system while maintaining punctuality and cleanliness throughout the process.
Bright Benefits of an LED Retrofit
The process of converting to LED lighting doesn't just contribute to lowering carbon emissions; it also introduces a myriad of other benefits for homeowners:
Shrinking energy bills
Amplified property value
Improved quality of life
With our expert team at the helm, we offer LED light fixture installations and whole-home system upgrades.
Integrity and Precision in Every Connection
When you choose R&S Electrical Contracting LLC and our lighting retrofit services, you choose a company that values quality, honest work, and meaningful customer interactions. We're licensed and fully insured, and our adherence to the National Electrical Code (NEC) guidelines, along with industry-leading standards, is a testament to our commitment to your safety and satisfaction.
Spark the Change Today—Call for Stellar Services and a Worry-Free Experience
Take the first step towards an energy-efficient home filled with stunning, cost-effective lighting. Contact R&S Electrical Contracting LLC today at (716) 949-1558 or get in touch via our Facebook page for exceptional lighting retrofit services. Join us on this exciting journey towards a brighter and more sustainable lifestyle.