Uninterrupted Power with a Standby Generator Installation
Located in Derby, NY, R&S Electrical Contracting LLC is a family-owned electrical contractor renowned for its reliable whole-home solutions. Among our suite of services, our Whole Home Standby Generator Installation is designed to ensure your home never experiences a power interruption.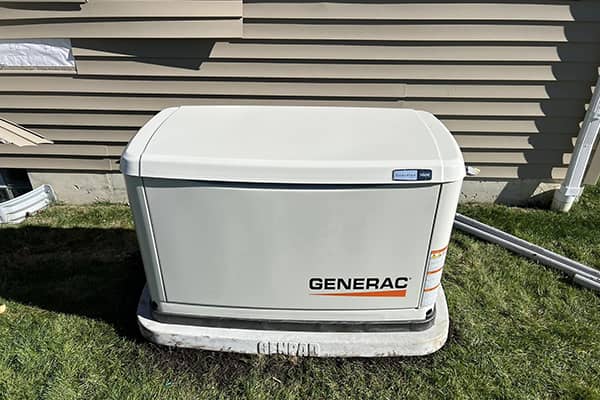 Unwavering Reliability in the Face of Uncertainty
Power outages can happen at the most inconvenient of times. They can disrupt your everyday life and potentially cause damage to your home. With our standby generator installations, we help homeowners stay prepared and secure, no matter what happens.
Advantages of Whole Home Standby Generators
Investing in a whole-home standby generator offers numerous benefits:
Continuous power supply even during blackouts, keeping your home operational
Protection against potential damage caused by power surges when electricity is restored
Increased property value due to the added convenience and safety features
Why Choose Us for Your Next Standby Generator Installation
At R&S Electrical Contracting LLC, our primary aim is to provide services that enhance your safety and well-being. Our professional team is:
Compliance with the latest National Electrical Code (NEC) guidelines
Adhering to current industry and safety standards
Fully licensed and insured, ensuring added peace of mind for you
Choose
R&S Electrical Contracting LLC

to Light Up Your Darkest Days

With over three decades of experience, our commitment to delivering customer satisfaction hasn't wavered. Let us handle your power needs so you never have to worry about interruptions again. Contact R&S Electrical Contracting LLC today at (716) 949-1558 or via our Facebook page for a standby generator installation that guarantees continuous power.