Empower Your Home With An Electrical Service Upgrade by
R&S Electrical Contracting LLC
For over three decades, R&S Electrical Contracting LLC, a family-owned electrical contractor, has been the go-to for homeowners in Derby, NY, and surrounding locales. Utilizing our years of experience and expertise, we've been providing top-tier electrical service upgrades that are designed to meet the demands of modern living.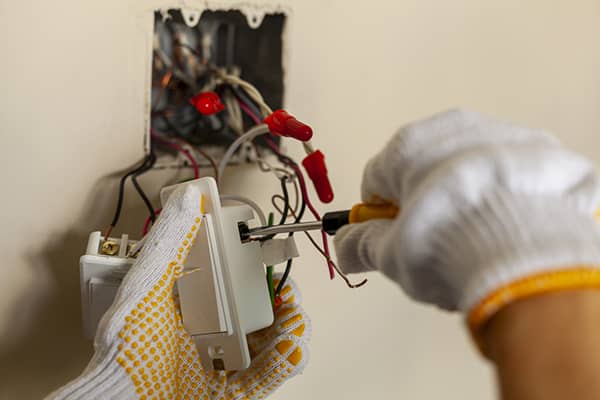 Breathing New Life into Your Electrical Infrastructure
In an era defined by advanced electrical features and devices, traditional systems tend to lag behind. At R&S Electrical, we are eager to change that narrative for you. With our extensive experience, we take your current systems from outdated to state-of-the-art.
We can help you with:
Comprehensive panel upgrades
Grounding and circuiting enhancements
Electrical equipment replacements
Exceeding Industry Standards for Your Safety
At R&S Electrical Contracting LLC, we prioritize not only your home's functionality but also your safety. Our practices in electrical service upgrade include:
Adhering to all National Electrical Code (NEC) guidelines
Compliance with the most up-to-date codes
Following industry-leading standards for all projects
Our fully insured and licensed team ensures all codes and guidelines are adhered to, providing reassurance of a job well done. Additionally, we offer discounts to seniors and military members as our way of giving back to our community.
Unwavering Commitment to Excellence
Our dedication goes beyond providing electrical solutions. Our commitment lies in delivering services characterized by honesty, quality, and professionalism. We believe in maintaining transparent interactions, providing you with a thorough electrical service upgrade and upfront pricing to ensure there's no room for surprises.
Let's Power Up Your Home—Get in Touch to Get Started
Are you ready to modernize the electrical efficiency and safety of your home? Contact R&S Electrical Contracting LLC today at (716) 949-1558 and schedule your electrical service upgrade. Are you ready to step into a home where technology, safety, and convenience meet? Allow us to take you on a journey beyond your expectations.