Powering Your World with Standby Generators, Lighting Retrofit, Service Update and Electrical Rewiring Services
At R&S Electrical Contracting LLC, it's not just about providing electrical rewiring services or fixing electrical malfunctions. It's about bringing comfort, safety, and convenience into your life.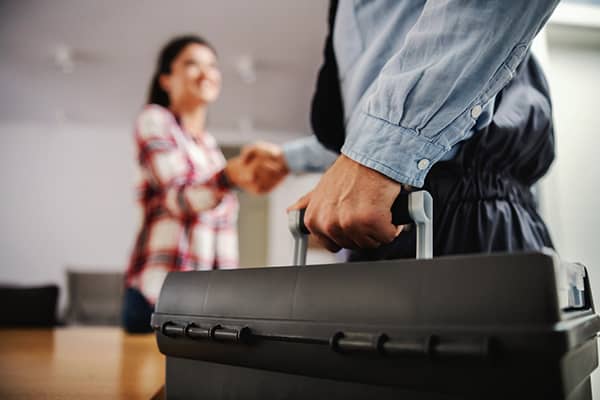 Breathing Life into Your Spaces with Our Services
We utilize our three-decade-long experience in delivering services that are precisely tuned to your needs. Whether it's a new home being wired, an old system being upgraded, or an innovative retrofitting project, we infuse each task with dedication and professionalism.
Electric Service Updates: We provide state-of-the-art upgrades to ensure your home power system remains reliable and smoothly functional.
Whole Home Standby Generators: Say goodbye to disruption from power outages with our standby generators that keep your home operational during unforeseen situations.
Lighting Retrofit: Elevate the lighting of your home with our LED retrofitting services. Enjoy a brighter, energy-efficient home that is also eco-friendly.
Whole Home Rewiring: Building a new home? Choose our electrical rewiring services that provide an efficient, robust, and secure electrical system tailored to suit your lifestyle requirements.
Trust Us for Your New Home Build
We understand the precise coordination and skill required in wiring new homes. As a trusted partner, we ensure seamless integration of electrical systems into your new house, delivering safety and efficiency that you can count on. Moreover, trust us to use high-quality materials and products like Square D Homeline and Gener-X for a hassle-free experience and the durability of your electrical system.
A Team Committed to Your Comfort and Safety
Our team stands for the values of quality, honesty, and exceptional customer service. We follow NEC guidelines, meticulously inspect our work, and are always prepared to go the extra mile for your satisfaction.
Secure Our Services Today for a Brighter Tomorrow—Reach Out for a Free Estimate
Ready to experience uncompromised electrical service? Whether you are looking for electrical rewiring services or a standby generator, reach out to R&S Electrical Contracting LLC at (716) 949-1558. Follow us on Facebook for more information and to stay updated on all our new and promotions. As an electrical contractor with a heart for communities, we anticipate the opportunity to serve you and light up your world.